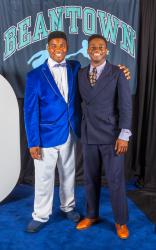 If you would like to make a contribution, you can do so when making your camp registration, or separately.
This collection is not associated with any other organization. All funds will be used directly to cover expenses (including housing, meals and travel) for returning Frankie Manning Foundation Ambassadors.
Enter the number of dollars you would like to contribute in the Quantity box.