We are still catching up with post-Beantown and it doesn't seem like two weeks have passed already! This has been quite the year to say the least. There were some serious challenges to contend with, which thankfully didn't take away from having an amazing week of camp. For that, we couldn't be more grateful.
We started with an incredible roster of instructors and bands and they all delivered with top notch instruction and night after night of fantastic music. That in itself should be enough, however, it is more than that. What we appreciate most is how the staff give so much of themselves to Beantown. Whether it is Bobby White giving a bar talk, Peter Strom playing all night for the Soul Party, Gaby Cook running a solo practice session, Evita Arce hosting Beantown Bounce, plus everyone who participated in the community discussion. These are just some examples as the entire week was full of so much more. Having this fabulous team makes everything better.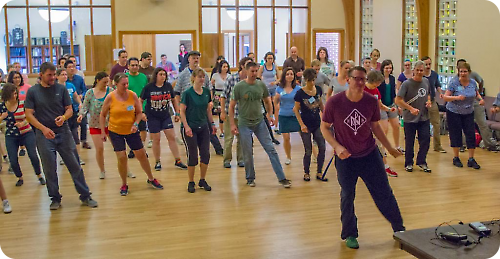 Speaking of Beantown Bounce - it was on high voltage from start to finish. Thank you so much to everyone who performed and everyone who worked on the crew. Beantown Bounce was the turning point for me when I could relax, smile and know we would be okay. Spirits were lifted!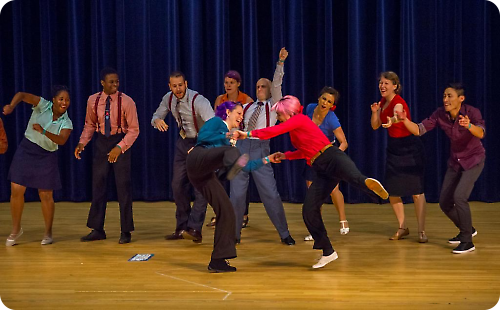 Allen Kerr was not only head DJ, but also covered many of the special events. The entire DJ staff did a fabulous job throughout the week. Jenna Applegarth had the almost thankless task of running the auditions. (We thank her!) That is not an easy one, especially with all the different time periods. She also ran the competitions and in both cases was helped by an excellent crew.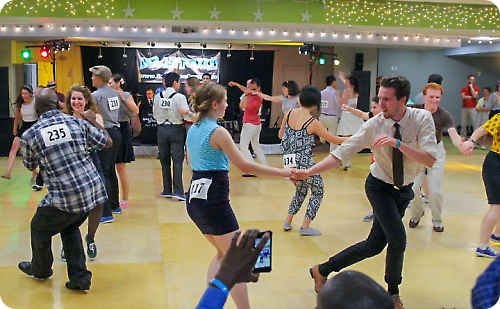 Taryn Chidebelu-Eze headed up check-ins along with Arleene Norman and the rest of the welcome crew. You all are the first interactions campers have at Beantown and we thank you for getting everyone off to a great start.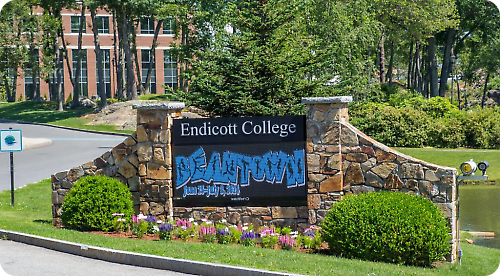 Steve Berman and Carl Vick headed up our driver crew. That's an underrated job which requires patience and flexibility. We have a lot of staff to cover and appreciate everyone who helped with bringing them to and from camp.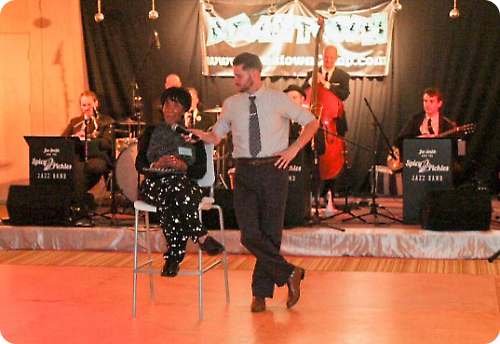 Edgar Herwick did a fabulous job as emcee, although what we love him for most is how perfectly he welcomed special guest Norma Miller. Thanks also to Jon Tigert for not just putting together an outstanding Beantown's Got Talent, hosting another fun-filled Karaoke, but also for setting just the right mood with your easy going emceeing and willingness to jump in whenever asked. Jasmin Hains wonderfully handled all of our barely prepared and last minute meal time announcements.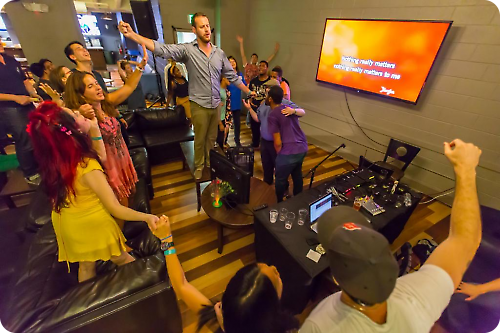 Beantown photos are continuing to pop up. Tom Hagar and Hans Harmadi did an excellent job capturing the week at camp. Thanks also to Byron Hon and everyone else for posting your wonderful photos. Davis Thurber and Chris Hugo handled videotaping and more videos will continue to be rolled out.
Thank you so much to everyone who helped in any capacity on all the work crews. Every single person makes a difference to making Beantown the best it can be. Plus a special thanks to all of you who so willingly dropped everything to help with re-doing the Callahan floor on Sunday. We appreciate every one of you.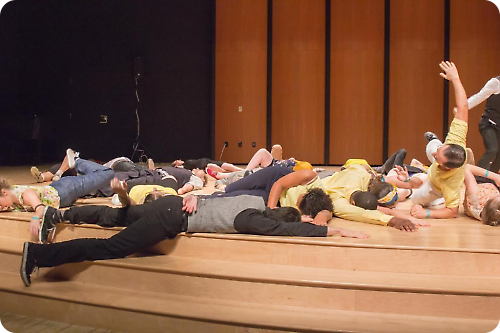 There are some extra special thank yous that must be made!
Maduka Chidebelu-Eze, head sound technician, was that and so much more. We couldn't have a nicer more supportive person dealing with the week long tasks that make classes and other events happen. Maduka was the voice of calm and reason at our biggest moments of despair in the wee hours of Sunday morning, wondering what we were going to do about Callahan to get us through the next day and the rest of the week. The Tuesday relocation of the Gordon Webster dance to Callahan was for most a simple room change. For Maduka, it was dismantling everything he had moved into Gully's and putting it all back together in Callahan. He didn't even grumble at us with that request and we couldn't be more grateful for his kindness and patience. Thanks also to Xander Norman for his tremendous help with setting up and breaking down the sound systems among the many things he did all week. If we needed him, he was there.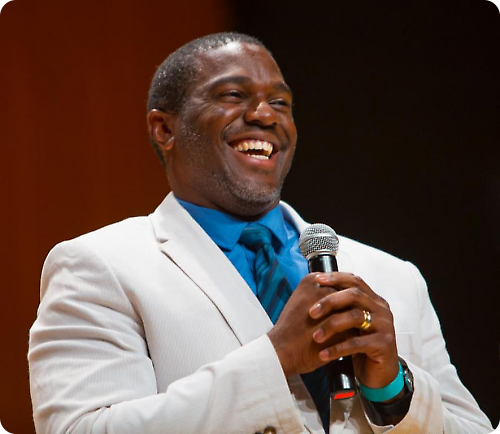 Once again we have to thank Don Fish for his wonderful graphics for both the photo booth and the t-shirts. We give him vague requests and he comes up with something fantastic:-) His work permeates everything Beantown and we feel so fortunate to have this wonderful friend who we've known since the very first Lindy Hop class we ever taught back in Providence.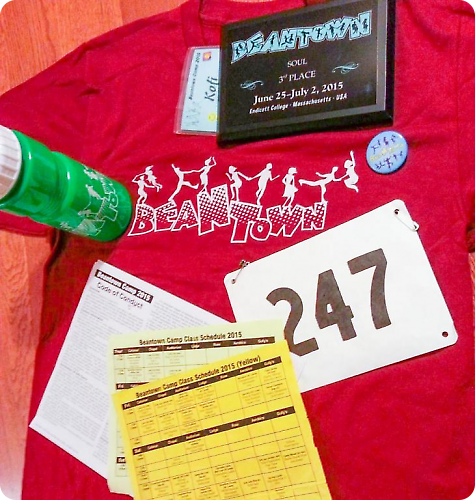 To that special foursome of Suzanne Gaudet, Rachelle Gaudet, Martin Frechette and Joe Toth, you all are the best. Early Sunday when we had little time to get out the word of the room changes and clear out Gully's to make the space bigger, we knew who to contact for help. From packet stuffing, setting up camp, the photo booth, check-ins, the Beantown Cafe, Beantown Shop, water crew, camp breakdown and even sewing sparkly Beantown letters onto Norma's hat, these guys help with all that and more. We mean it with all our hearts when we say we couldn't get through a Beantown without you.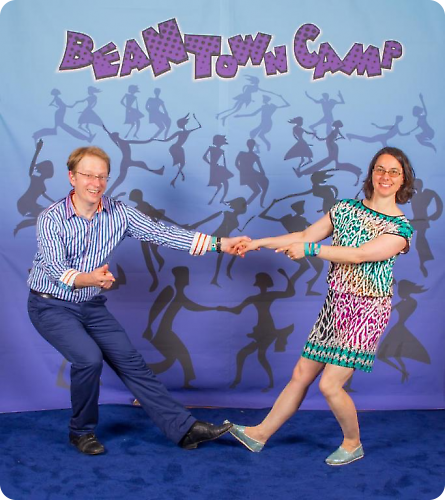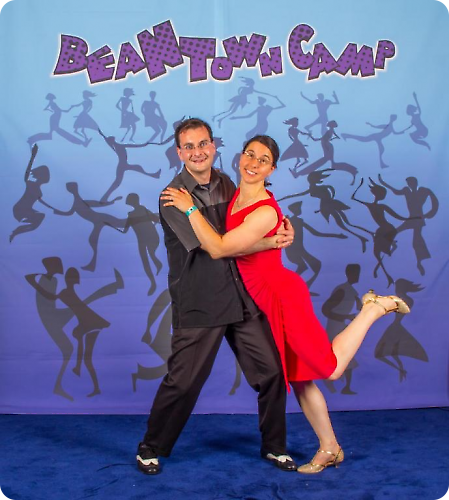 Our friends Meredith Patneaude, Denyce Zabrecky and Benson Wong are also a tremendous help to us each year. They are also part of packet stuffing, the set up crew and Beantown Cafe as well as helping with anything we ask of them. Having friends who will step up when you need them is all you can really ask for.
Thank you to every single person who recommended Beantown and helped to bring together a fantastic group of Beantown campers. Lunou Samson Poirot and the gang from Quebec are simply amazing. We have never seen a group of dancers grow even closely to the rate they have. Their enthusiasm spills over to Montreal and Ottawa. We love their camaraderie, friendliness and spirit.
Chicago again brought a very large group of dancers headed up by Carl Linder and Karrie Willis. Friends from NYC and surrounding areas returned, once again bringing many new and previous campers. Javier Johnson, you are doing good things in CT and we saw a large increase of dancers attend.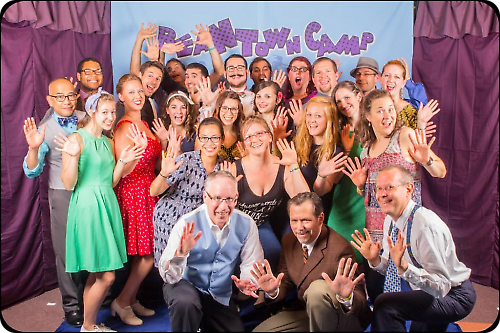 Through the support of all the instructors plus many other campers, this year was the best attended camp ever. However, numbers aren't everything. We couldn't have asked for a nicer, friendlier or more joyful group of people. Beantown Campers are the best!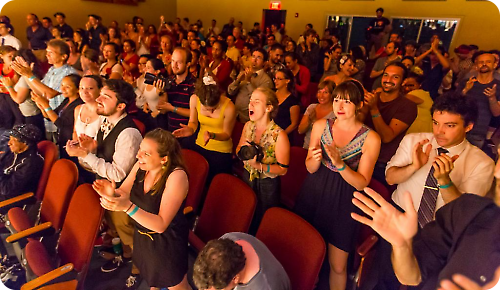 Beantown wouldn't be what it is today if we hadn't found Endicott College back in 2005. The beautiful setting, the beaches, the wonderful facilities, and mostly the friendly and supportive staff. As the college campus has changed over the years, we have been able to grow along with them. We never could have envisioned all that we've been able to offer at this most special place.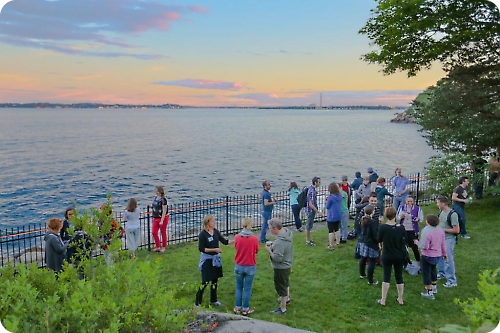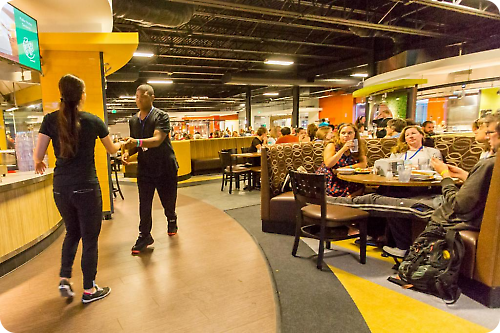 Beantown campers are hungry! Paul Belski and his dining staff outdid themselves. Not only do we have a beautiful new dining hall, the food was fantastic. We very much appreciate all the effort they make to help us have the absolute best Beantown possible.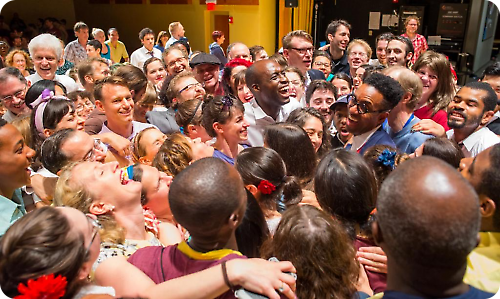 It was not the easiest of years, and we are uncertain as to what the future will hold, but we want you all to know that we felt the love and support and it made all the difference in the world to us. Plus thank you for the group hug. It was truly epic:-)
Sincerely,
Aurelie & Tony
P.S. If you had a great time at Endicott College while at Beantown, please give a shout out on social media mentioning both with hashtags #endicott #beantowncamp. Thanks!