The information on this page is for Beantown Camp 2018.
Get on the
mailing list
to get notified when further information for Beantown Camp 2019 is available.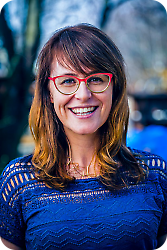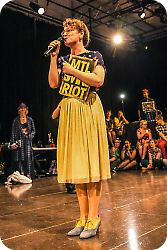 Aimee Mannella
Smiles, applauds and a fancy notepad are some of the many things that make Aimee a great Emcee. She can read a room to get the feeling just right, she strives for sincerity and will always try to get a laugh if she can. After emceeing all five editions of Montreal Swing Riot, she is now starting to travel the world! (starting with Canada) as a kick-ass, charming, Bilingual (English/French) emcee.
Best known on the dance floor for her energy, her creativity, her love for dancing and her funny faces, she is best known behind the microphone for her energy, her creativity, her love of making people laugh and her funny faces.
When not Emceeing, Aimee can be found teaching at her Montréal based school Swing Connexion.