The information on this page is for Beantown Camp 2018.
Get on the
mailing list
to get notified when further information for Beantown Camp 2019 is available.
Sarah Spoon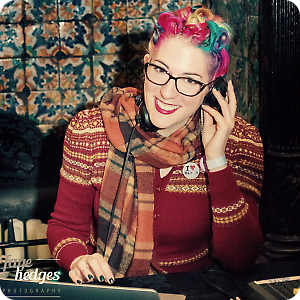 Hailing from the seething metropolis that is London, UK. Sarah Spoon (also known as DJ Cardigan), has an eclectic taste that is much in demand at Lindy Hop, Blues and Balboa events alike. Brought up with eclectic tastes, it was her passion for music that lead her to discover swing dancing, and she loves nothing more than getting that dance floor going!