The information on this page is for Beantown Camp 2018.
Get on the
mailing list
to get notified when further information for Beantown Camp 2019 is available.
Lindy Focus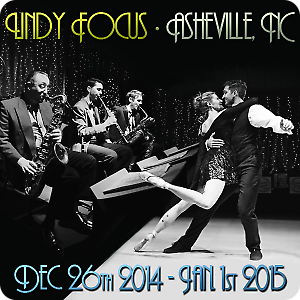 The Lindy Hop, Balboa, Blues and Jazz Dance Camp and New Year's Party, returning December 26th 2018 - January 1st 2019 in Asheville, NC USA.
Lindy Focus is sponsoring the Advanced Mix & Match competition.