The information on this page is for Beantown Camp 2018.
Get on the
mailing list
to get notified when further information for Beantown Camp 2019 is available.
International Lindy Hop Championships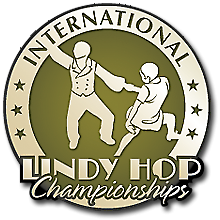 The International Lindy Hop Championships (ILHC) will take place in Washington D.C. August 27-30, 2015. It's the event's mission to recognize the international presence and appeal of Lindy Hop, while preserving its spirit and giving the dance the respect and honor it deserves. Hundreds of "Jitterbugs" from around the world will come to dance with one another, throw each other around in the air, learn more about Lindy Hop, and compete in many different competitions for prize money and bragging rights.
ILHC is sponsoring the Solo Jazz competition.