The information on this page is for Beantown Camp 2018.
Get on the
mailing list
to get notified when further information for Beantown Camp 2019 is available.
Hop to the Beat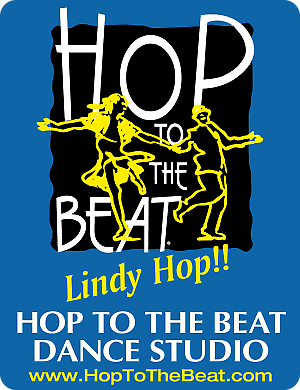 Tony and Aurelie established Hop to the Beat Dance Studio in 1995 and offered the first Lindy Hop classes in the Boston area. The original goal was to spread the joy of Lindy Hopping and that has not changed! What started as small Lindy Hop practices in the early days eventually grew into the popular monthly Uptown Swing dance in Brookline. Beantown Camp was started in 1997. Much has happened, evolved and been added over the years and HTTB celebrated its 21st anniversary last fall!