Beantown Ambassador Donation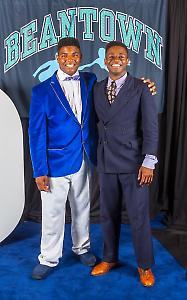 From the Frankie Manning Foundation:
Frankie Manning had a long association with Beantown Camp. He would be so pleased to see the amazing job that Beantown has done in creating a vibrant and welcoming atmosphere for African American Lindy Hoppers. No camp has done more to increase African American participation and inclusion in the world swing dance community.
Beantown Camp has been working since 2012 with the Frankie Manning Foundation's Ambassador Program. So far there have been 16 Ambassadors who have attended Beantown, and for some it has been a life-changing experience. Beantown would like to help past scholarship recipients come back to camp. There will be no fee for camp registrations, however, funds are needed to cover expenses such as housing, meals and travel.
The Beantown program has continued to grow, with more Ambassadors attending camp each year. More funds are needed as expenses also grow, which are raised through donations and all profits from a fundraising dance each May. Any help is much appreciated.
If you would like to make a contribution, you can do so when making your camp registration. (Can be done separately as well.)
This collection will not be associated with any other organization. All funds will be used directly to cover expenses for returning Frankie Manning Foundation Ambassadors.
Enter the number of dollars you would like to contribute in the Quantity box.