Beantown Open Saturday Night Dance Party
By Beantown Camp | Mon, 06/23/2014 - 2:51am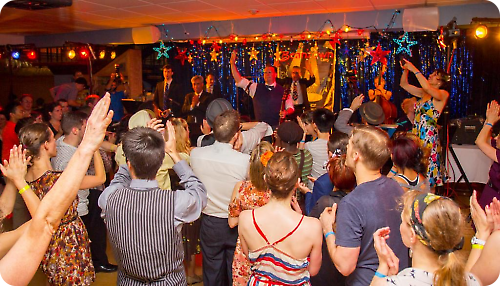 If you can't attend Beantown Camp this year, you are welcome to join in for the Saturday Dance Party at Endicott College. This dance is open to the public and will be a night of joy and fun, without a doubt!
Beantown Saturday Dance Party, June 28, 2014
Door opens: 8:30pm
Strictly Lindy Competition: 9:00pm
Jonathan Stout and his Campus Five: 9:30pm
Jack & Jill Finals: 10:15pm
Photo Booth
Late Night Cake-Break in the Beantown Cafe: 12:30am
Swing & Blues Late Night Dance hosted by Dan Repsch & Jenny Sowden: 12:30am
Location: Post Center at Endicott College, 376 Hale Street, Beverly, MA 01915
Admission: $30 ($25 with student ID)
Space will be limited! To ensure your spot, advanced purchase tickets are available.

Uptown Swing details on website.