Beantown Camp: Only 1 Week To Go
By Beantown Camp | Fri, 06/17/2011 - 12:02am
Only one week to go!!! Beantown Camp opening day is almost here. We are still accepting registrations if you would like to join campers from 33 states and 8 countries.
Beantown Camp News: Only 1 Week To Go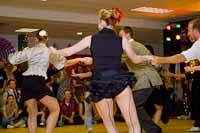 Not sure what it's about? Check out the schedule for amazing classes, dances and tons of fun: Beantown Camp Schedule Track balances are looking pretty good overall, although the Orange track (beginner/intermediate) could use a few leaders and the Blue track (intermediate/advanced) could use some as well. Who wouldn't want to spend a week with dancers from near and far, many of the world's best instructors, 4 nights with 3 awesome bands (a double dose of the Campus Five!), great DJs, a beautiful location on the shore and many fun activities included. If this sounds like the vacation that you want to do, register today! Beantown runs from June 23-30, back at the beautiful Endicott College campus in Beverly, MA. There are multiple packages and time periods to choose from for attending. You can find all of the details and latest information on the Beantown Camp web site: www.BeantownCamp.com Come share the Lindy love…you will be glad you did!
Beantown Open Dance Parties
If you can't come to Beantown Camp, you can still join in for two dance parties at Endicott College. These dances are open to the public and both are going to be awesome, without a doubt! Discount door admission coupons are available on the camp website. (No pre-registration.)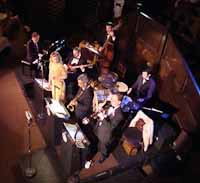 Beantown Saturday Dance Party, June 25, 2011
Beantown Camp Shop
Evening Dance with Jonathan Stout and his Campus Five, featuring Hilary Alexander (Their Boston AND New England debut!)
Beantown Café & Game Room
Competitions

Strictly Lindy
Jack & Jill Finals

Not-to-be-missed Performances!
Cake-Break
Late Night dancing with Beantown DJs in Callahan
Late Night Alternate Room in the Chapel hosted by Boston Swing Central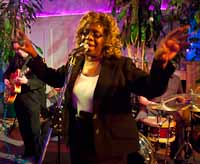 Beantown Wednesday Dance Party, June 29, 2011
Beantown Camp Shop
Evening Dance with Boston Swing Express, featuring special guest Toni Lynn Washington (Another debut with this awesome combination!)
Beantown Café & Game Room
Class Performances!
Late Night Ice Cream Party
Late Night dancing with Beantown DJs
Dance information & discount coupons. Looking forward to seeing everyone at Beantown! Happy dancing, Aurelie & Tony